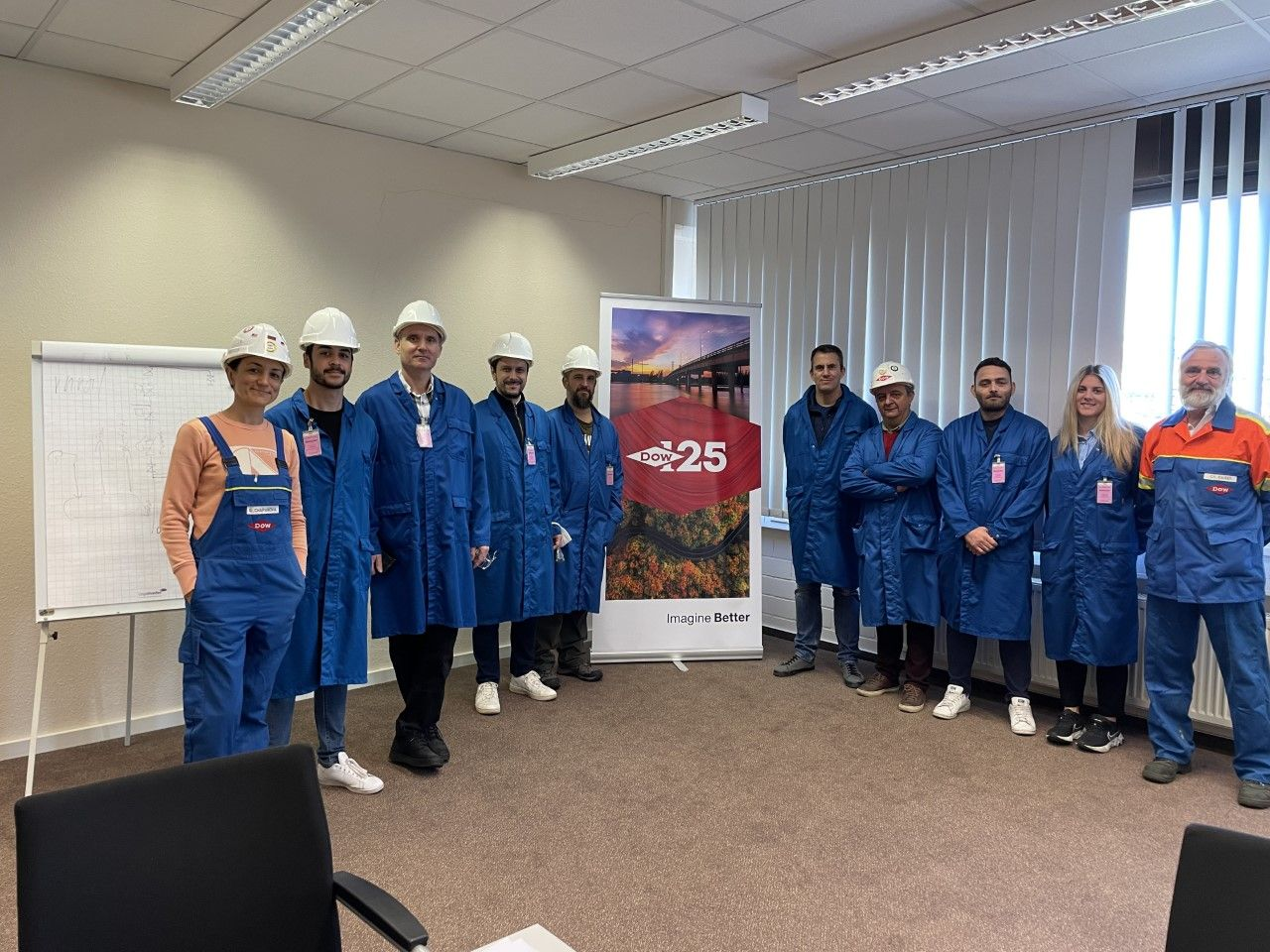 On October 14th, partners from indigo – TUC, The University of Huddersfield, Athens University of Economics and Business, ICCS – NTUA and Gruppo Maggioli visited the Dow Chemical Company plant in Böhlen, Germany representing a Case Study of the project, to explore the water treatment technologies and enjoy a fruitful discussion.
The Dow Chemical Company connects chemistry and innovation to the principles of sustainability. Dow's businesses include specialty chemicals, advanced materials, and plastics.
Due to the tight water balance in the region south of Leipzig, the Boehlen location of Dow is classified as a water scarce. I-Parc Dow Terneuzen is under severe water stress as it is located in a coastal area with very limited availability of fresh water. Therefore, sustainable solutions for the responsible use of water resources are sought for long-term development at the two locations.
Discover more about the case study here.