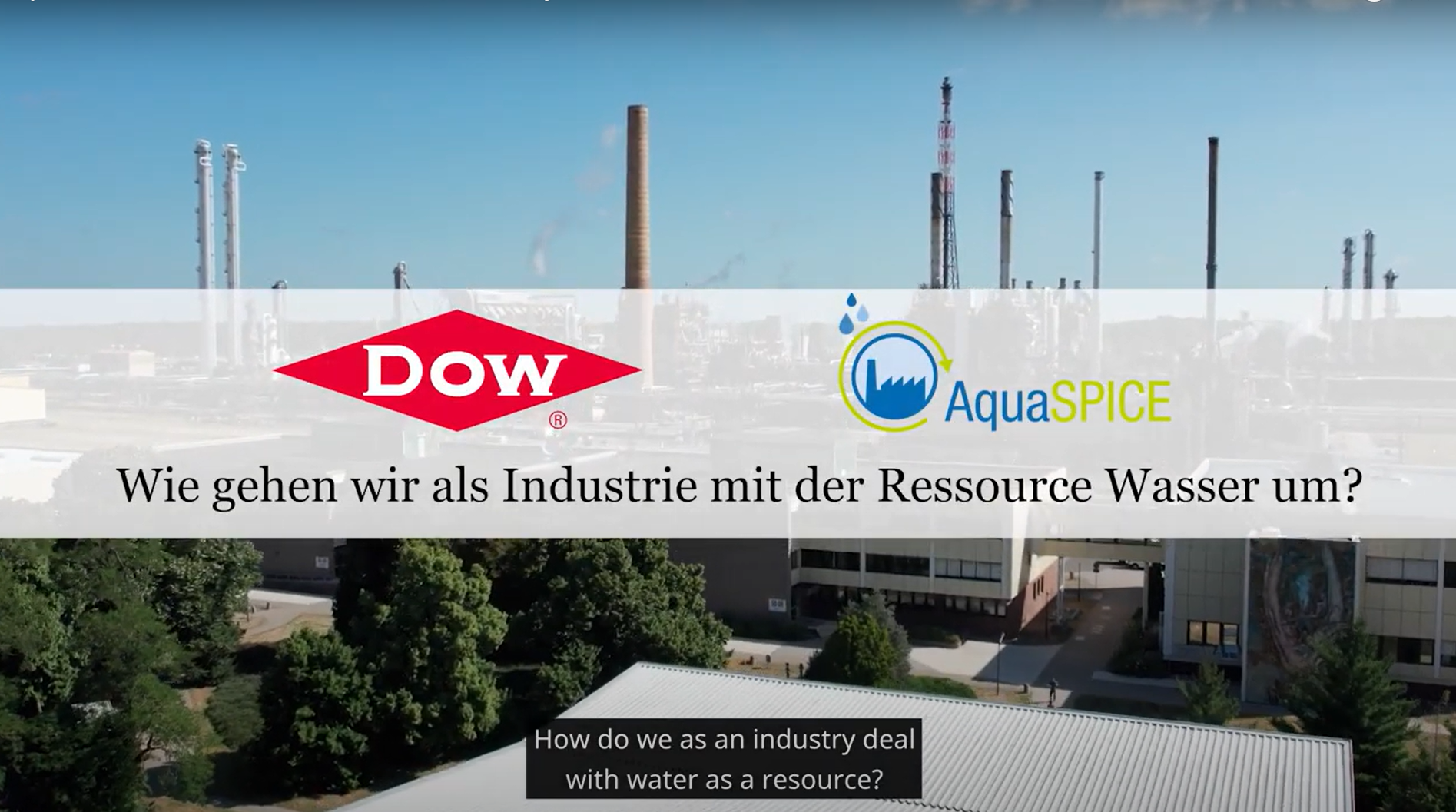 AquaSPICE has recently released a new video presenting the project's democase in DOW Bohlen, Germany. Together with the RWTH Aachen University, the Universiteit Gent, and other partners, Dow is investigating how to effectively reduce the demand for fresh water.
The video illustrates how they are currently working on projects that focuses on water recycling and water reuse, but also on reducing water consumption. AquaSPICE is one of these projects involved in the site which aims to boost the sustainability of industrial water use and thus helping the industry to adapt to the consequences of climate change.
Watch the official video here to learn more.